C60 Olijfolie 100ml
€37.00
Inhoud Fles:
– 80mg Carbon 60 99,9%
– Oplos product : 100ml Olijfolie, eerste persing 
– Totaal gewicht inhoud fles: 110 gram
Miron violetglas met pipet, dat alleen infrarood- en UVA-straling doorlaat. Hierdoor is het product langer houdbaar.
Advies gebruik:
– Één theelepel per dag (ruim één volle pipet, 1,5ml)
– Één flesje is ongeveer voldoende voor 60 dagen 
– Op lege maag innemen. Even onder de tong houden, alvorens in te slikken. Wegspoelen met water
– Referentie-inname: geen RI vastgesteld
Allergie-informatie : bevat olijfolie
Bewaring
Afgesloten, donker, koel (15°C-20°C) houdbaar tot 05-2023. Buiten het bereik van kinderen houden.
Houd je aan de aanbevolen dagelijkse dosering, tenzij anders geadviseerd. Een gevarieerde, evenwichtige voeding en een gezonde levensstijl zijn belangrijk. Voedingssupplementen zijn geen vervanging van een gevarieerde voeding.
Quantity
Discount
Discounted price
0 - 1
-
-
2 - 4
5%

€

35.15
5 +
10%

€

33.30
Description
Carbon C60 olijfolie
C60 is a carbon molecule discovered in 1985. Tests have shown C60 in oil to have very special properties. It helps to restore imbalance in the body, stimulates the immune system. There are three different Carbon C60 oils: C60 Olive Oil, C60 Avocado Oil and C60 Coconut Oil.
Because our bodies are exposed to a variety of external aggressors every day, our body can become imbalanced. These aggressors can be found in the food we eat, the medicine we take, the air we breathe, what we drink and stress.
C60 is 172 times more effective than vitamin C as an anti-oxidant. Where vitamin C loses its effect when a free radical is made harmless, C60 continues (active for ten days).
Research showed that mice given C60 lived twice as long. In addition, they suffered less from aging symptoms. For example, their coat remained the same color, and they remained more active than the control group without C60. 
De verschillen tussen C60 in olijfolie, kokosolie en avocado olie :
C60 olijfolie
Eerste persing van olijfolie verrijkt met C60 is de meest gebruikte olie. Olijfolie is een prominent onderdeel van het mediterrane dieet. Van olijfolie wordt gezegd goed voor hart en bloedvaten te zijn en ontstekingsremmend, doordat deze rijk zijn aan gezonde enkelvoudige onverzadigde vetten, een belangrijke bron van antioxidanten.
In 1996, a Nobelprise was prepared for this matter with this C60 "buckyball" molecule.  
Talk show Pauw
In this broadcast, it was told about the power of C60. The broadcast was about people aged 100 and older.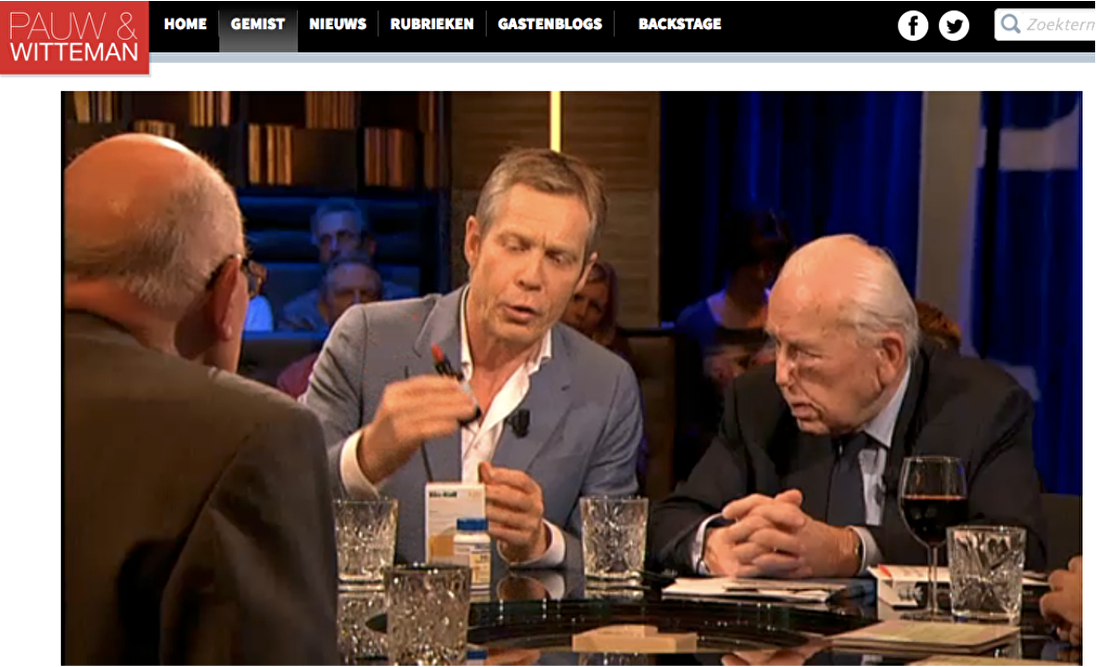 C60 in Miron violet glass / UV glass
Miron Violet glass blocks the full spectrum of visible light, with the exception of the violet part. This ensures that the C60 oil is protected against premature aging and a decrease in the strength of the product. At the same time it is permeable to radiation in the spectral range of UVA and infrared light, which gives more energy and longer shelf life to the product. Miron glass for quality and durability.